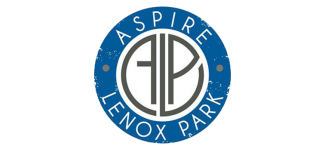 Your Review
Submit a Review

Resident Reviews
|Recommended: YesReview - Unit 1212 — The move in process was extremely smooth. Other than hearing noise from neighbor's dog, I am enjoying the apartment.
|Recommended: YesGreat Property Great Location and Prices — Great Location
|Recommended: YesGreat — Clean grounds, great apartment.
|Recommended: YesDog feces is a HUGE problem — This is a great place to live except for the dog feces. The residents do not pick up after their dogs Fines need to be heavily enforced as there are a lot of animals on the property. The feces piles up and smells. I've stepped in poop several times Something has to be done about this.
|Recommended: YesGreat — Everything's great except the noise from the trains.
|Recommended: YesNice place to live — Parking availability is in general good. If you arrive too late home, maybe you don't have your preferred place but it is good. In general, there is no noise problems more probable to listen the crickets during the night than your neighbors , in general the property is good, construction maybe a little bit old, but if you have any problems, maintenance will solve it. Staff is really friendly and overall I would recommend the property. Amenities are a plus too.
|Recommended: YesGood — Nice Apartment
|Recommended: YesThe property is excelllent and property management has been superb — Very accessible to things to do in the area, well maintained premises, maintenance is always timely and completed successfully...great neighborhood and living conditions.
|Recommended: YesGood property — Its been a pleasure to live here.
|Recommended: YesAwesome Place to Live — Best Apt I have ever lived at if I ever need to live in bulkhead again I would come back to Aspire at Lenox Park. Huge shoutout to Krista and Ray for being amazing in the office and Tony for being amazing in maintenance.
|Recommended: YesAbsolutely FANTASTIC — This is a great complex, the apartments are beautiful and newly renovated. The staff are incredibly friendly and help to make this a community that you want to live in. The grounds are well maintained with a stunning pool, gym and class for the residents. The location is perfect, easily accessible to the highways, malls, bars and restaurants. I am so happy that I moved here and hope that you will at least take a tour, you won't be disappointed.
|Recommended: YesThe location and upgrades are nice, but not for the noise and the price — The location is perfect, which is why they charge so much to live here. I had lots of issues when I moved in I had to switch units within 2 months of moving in the first time . The staff was very accommodating and even waived my transfer fee. However, I still had to pay for movers twice and connection fees for utilities twice. The upgrades inside the unit are very nice, but not worth the lack of insulation. I live on a corner unit so I hear everything from two hallways and the adjoining unit. Don't forget the Marta trains and noise from the parking garage my unit faces the garage . If I come home after 10pm, I have to park on the very top floor which isn't covered . And the gates are always broken. Those last 2 things aren't major in the grand scheme of things, just an annoyance. There were a LOT of car break-ins early on but I will say that the crime has subsided after the institution of a courtesy officer. Very thankful for that The maintenance staff is awesome The resident staff is ok. There's a lot of turnover there... They also created a package room with lockers that's very convenient, easy to access and nifty However, I just learned that they're tacking an extra 20 a month as an amenity fee for that and other things. Way too many fees... I'd recommend this complex to a friend who has lots of cash and isn't sensitive to noise.
|Recommended: YesWe love Aspire at Lenox Park — All in all we have been very pleased with Aspire. The only feedback I would have is there is dog poop EVERWHERE. There's nothing better than the sweet smell of dog poo in the a.m., especially when you step in it. The maintenance of the fountains that non residents see are well kept, the other one in between buildings hadn't been cleaned for over a year. There are people who hog parking spots. There have been cars sitting in the same exact parking spot for over a year. Not moved once since we've lived here a little over a year and a half ago. All in all we love the community, the staff and maintenance crew are amazing. We are happy to renew our lease here
|Recommended: YesGreat place to live and a friendly community — Great place I would recommend aspire Lenox to a friend
The views and opinions expressed herein are solely those of the original authors and other contributors. These views do not reflect the views of "Aspire Lenox Park", its owners, managers, agents, employees or content providers. No representation or warranty, express or implied, is made or given by "Aspire Lenox Park", its owners, managers, agents, employees or content providers regarding safety, accuracy, completeness or suitability of the information or material expressed herein for any particular purpose