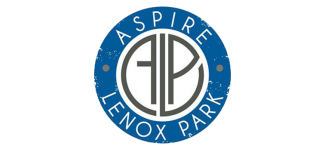 Your Review
Submit a Review

Resident Reviews
|Recommended: YesSince I've lived here.... — I love living here. I have been here quite sometime and the only thing that bothers me is my rent goes up a 100 every year. Staff is great, neighbors are great and maintenance are the best part.
|Recommended: YesGreat Place to Live — The staff is super helpful and the property is well kept up. The pool is straight fire and the location is super convenient
|Recommended: Yes
Great Property in a Great Location — Beautifully updated apartments in a nice community. Great location in between both Buckhead and Brookhaven, with easy access to I-85 and 400.
Emily, Thank you for sharing your feedback! We are excited to have you as a vauled neighbor!
|Recommended: YesLove this place — My boyfriend and I just moved here in October and we absolutely love aspire. Tony the maintenance guy is BOMB. The staff is great and extremely helpful and kind. I highly recommend aspire
|Recommended: YesGreat area, great location — Great location, helpful staff, affordable for the area.
|Recommended: YesNice Apartment Home — The units are well maintained and is located conveniently to nearby stores and close to Lenox Park. It is located in lush green surroundings. I like the open and spacious apartment units. Also, the staff is friendly and eager to help. On another note, Housekeeping staff need to take care of the common areas when they are not clean. Overall, enjoying the stay at my place.
|Recommended: YesAesthetically appealing — I like living here
|Recommended: YesVery comfortable home — I feel very safe here at Aspire and feel very comfortable coming home, any hours of the day or night The amenities are wonderful including the gym and the taco mac lounge The best part of living here is the pool for sure. the walls are not super thick so you can definitely hear your neighbors at times, but its not any more then other complexes
|Recommended: Yes
Best Value in Buckhead — I have enjoyed my time here at Aspire Lenox Park. The staff is particularly friendly and they always greet me and Cali my boxer pup . Probably the cheapest rent you'll find in the immediate area, given that we are not located directly on the Peachtree Rd corridor. The apartment grounds always look well manicured. The only issue that I have is the amount of dog waste that is ALWAYS laying around the property. Not necessarily a fault of management, as there are several dog bag stations throughout the neighborhood, but it seems that very few residents pick up their dog waste. There was a week where I stepped in dog poop 4 times, dragging into my home and forcing me to throw away a couple of pair of shoes.
Jonathan, Thank you SO much for taking time to provide feedback about our community! We are elated that you and Cali are happy here, and enjoy having you both as members of our community. We will always look forward to Cali's daily "treat time" at the office. :) We also appreciate your input about the pet waste. Our staff explains this responsibility to all pet owners, but unfortunately some individuals do not comply. Having said that, we will send out a community wide message offering a friendly reminder to do their part and clean up after their pet.
|Recommended: Yes
Pleasant place to live, no complaints — I really enjoyed my stay at Aspire. I have no complaints about the apartments as a whole. The apartments are beautiful and the neighborhood is quaint. The location of the apartments was one of the best things for me, I felt I had a lot of privacy. Staff is friendly and maintenance was efficient.
Hi Jocelyn! Thank you so much for the positive feedback! It truly is our primary goal to make Aspire Lenox Park the best that it can be! If we can ever do anything to be of assistance in the future, please don't hesitate to ask. Respectfully, Drew Williams Property Manager
|Recommended: YesLove this community — I love it
|Recommended: Yes
Love it — The community is great.
Hello Alexandria! We are so happy to have you as a neighbor here at Aspire Lenox Park. Reviews like this let us know that we are achieving our goal of providing a great home for our residents, and we sincerely appreciate you taking the time to let us know! Have a fabulous day. - The Team at Aspire Lenox Park
|Recommended: YesThe Best Bang for the Buck — Aspire at 1050 offers competitive rental rates with awesome amenties. The geographical location of the property is centrally located to a plethora of shopping, dining and entertainment. The landscaping is always impeccable and maintenance requests are addressed timely. I would definitely recommend Aspire at 1050 as a place to live and call home.
|Recommended: Yes
Clean, Nice and Updated — It's a beautiful complex that really makes living easy. Easy rent, easy help etc.
Dear Karishma, Thank you for the nice review. We are pleased to see that you enjoy living at Aspire Lenox Park and we appreciate your residency. Best regards, Aspire Lenox Park Team