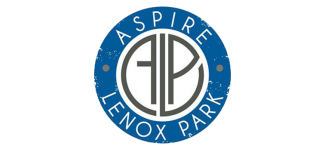 Your Review
Submit a Review

Resident Reviews
Excellent
|

Recommended: Yes
Awesome|Recommended: YesLove it
VERY HAPPY at Aspire Lenox Park|Recommended: YesALL the staff is professional and friendly. They are always anxious to assist and I know I can trust them to fix an issue right the first time and in a timely manner.
N a|Recommended: Yesn a
Location location|Recommended: YesThe apartment location and inside the unit after the renovation is great. Hallways really need good cleaning pressure wash and paint work.
We love it here
|Recommended: Yes
The new leasing office staff is very friendly and accommodating. The maintenance staff is wonderful and very personable.
Thank you so much for taking the time to write this review, Leigh Ann! We appreciate your kind words. We certainly feel lucky to have you as a resident! :-)
Enjoy|Recommended: YesI haven't been living here long enough to write an elaborate review. But, I enjoy the location and Lenox Park.
Would Definitely Recommend
|Recommended: Yes
Aspire Lenox Park is the best apartment complex in the area. The management is extremely responsive and helpful. They also never fail to make you feel special by remembering your face and name The complex is beautifully landscaped and safe. Last year they updated the interior of the apartments, and I am extremely satisfied with the quality of materials and the aesthetic of the updates. I do have experience with other complexes in the area, and they just do not compare
Thanks for the taking the time to write a review, Jennifer! We are certainly lucky to have you as a resident. We're glad you love it here because we're happy when you're happy! xoxoxo
Decent, Fair
|Recommended: Yes
A nice community, but certainly room for improvement.
We certainly thank you for taking the time out of your busy schedule to write a review. Without the helpful insight of our residents, we are unable to improve and grow. We'd love the opportunity to address any concerns and discomforts that you may have. There is always room for improvement, and we look forward to improving upon your happiness and satisfaction. Please feel free to call, email or visit the Aspire Lenox Park Office at any time to discuss your concerns. Warmest, The Aspire Lenox Park Team
Way to noisy but is worth it|Recommended: YesEverything is great except for MARTA and the freight trains passing by the community 24 hours a day
Love it |Recommended: YesGreat value, community, amenities, and staff.
Comfortable, Nice Staff
|Recommended: Yes
I personally haven't had any issues in the two years I've lived here other than noisy neighbors above me. The staff has always been friendly and helpful. The landscaping does need some attention towards the back of the complex but I look forward to the improvements the new property manager will make
Thanks so much! We've really enjoyed having you here :-) We are very excited as well, about the new improvements to come!! Can't wait!
Great location,affordable,amazing staff, and pool is awesome
|Recommended: Yes
Great for families or even better for collage people or fresh out of collage. my favorite part is the location and the pool. even though we did not have pets this is a very friendly pet friendly place as well.
Thanks for the review! We're glad to know you're happy at 1050 Lenox Park, we're definitely glad to have you!
Pretty Good
|Recommended: Yes
I've been living in apartments around Atlanta for the last 8 years and 1050 has been one of the best experiences. There are, of course, things that could be better. But that's apartment living. It comes with the territory. I would like it if the trash compactor would allow me to hit the compact button instead of it being locked. Its probably a safety feature, but the old one would allow me to compact it myself and I believe it wouldn't get as backed up some times. What ever happened to the valet trash anyway Just curious. It was mentioned at one point but never actually happened.
We're so happy to hear that your experience here at 1050 Lenox Park has been enjoyable! We'll look into the trash compactor "compact" feature, as we can imagine how helpful that would be. We're so excited to announce that valet trash service begins next month! You should receive more details and instructions later this week. Thanks for calling 1050 Lenox Park home :-)
Happiness
|Recommended: Yes
Im very happy to have chosen this place to live, its very comfortable, quite condo, I highly recommend this place... its close to everything
We certainly are close to everything! "Buck-haven" is a great place to call home! Thanks for choosing 1050 Lenox Park!
The views and opinions expressed herein are solely those of the original authors and other contributors. These views do not reflect the views of "Aspire Lenox Park", its owners, managers, agents, employees or content providers. No representation or warranty, express or implied, is made or given by "Aspire Lenox Park", its owners, managers, agents, employees or content providers regarding safety, accuracy, completeness or suitability of the information or material expressed herein for any particular purpose